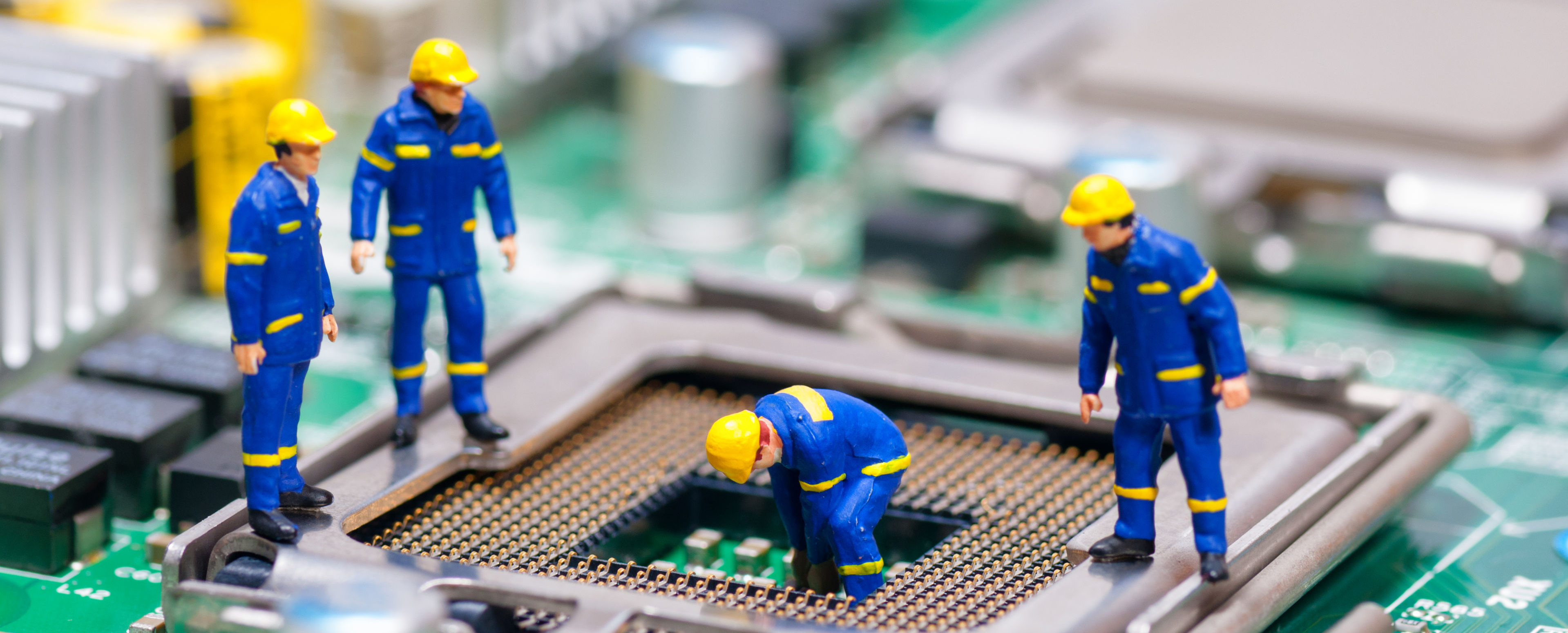 We work hard to manage and assist with any problems which require resolution under a products warranty terms. Our selection of suppliers and products is on a large part based on their warranty terms:
Product reliability
Warranty terms
Ease of claiming
Speed and complexity of process
Reasonable diagnostics
Many manufacturers often have several categories of products:
Commercial: Stronger design, better build quality and more favourable warranty process and terms.
Consumer: More affordable, less durable with basic minimal warranty. Not business critical and as a result warranty repairs can take weeks.
We sell commercial grade products when available, this also means commercial pricing which is often more than seemingly equal consumer products.
When only consumer grade products available we sell these and do our best to inform schools of the warranty limitations at time of purchase.
The following is what we expect as typical warranty service. This information does not supersede the warranty terms imposed by the manufacturer. These terms take precedence over what is written here at all times.
Types of Warranty
Customer Carry In, Return to Base, Depot Repair: This means the customer is responsible for shipping the item at their cost back to the manufacturer for repair under the warranty terms. The customer will be required to call a support hotline and describe the symptoms and often follow instructions that may resolve the problem without the system needing to be returned. If a return is requested by the manufacturer a RMA reference number will be issued, along with an address and details how to securely package the item. Any damage caused during shipping will be the responsbility of the customer, therefore it is important to ensure the delivery is adequately insured and safely and securely packaged.
Courier Collect and Return, Advanced Replacement: This means the manufacturer will arrange for delivery in both directions. In the case of advanced replacement a replacement product will be sent out (a credit card security may be required) and the packing can then be used for the return of the faulty item. On a collect and return the customer is required to package the item and then call a number to arrange collection. Both shipping charges are typically covered by the manufacturer.
On-Site: This means that either parts will be shipped with instructions how to fit them termed as a CRU (Customer Replaceable Unit), displaced parts often need to be sent back and the manufacturer usually arranges and covers the cost of this. On-Site can also mean an engineer visits your address. You need to provide a free space and suitable working space for the engineer to work. In schools remember this area should be clear of children and secure so screws and fragile parts are not knocked or touched by people passing by.
Timings
No one likes waiting for their much needed equipment back, however warranty service can often take in excess of a week. Parts are not always available. Surftec tries to help with loan equipment when available. We hold critical items such as network switches to ensure school systems remain running when equipment fails. We provide this service as a 'best effort' service, no guarantees are implied.
Same Day, Next Business Day (NBD): This is often a misleading term, however warranties offering the term same day or next business day often are the fastest to resolve issues. Parts can be in short supply, the term relates to the manufacturers response time, and not how quickly the issue will be resolved. More often than not issues are resolved within two to three days. Same day parts are often brought into the country via high speed delivery and air freight meaning resolutions are as fast as they can be.
Return to Base, Collect and Return: Allow approximately 2-3 weeks typically.
Consumer Rights
99% of Surftec products and products we resell are not covered by Consumer Sales of Goods regulations as we are a business to business seller.
However we do often sell to teaching staff for their own personal systems, and we wish to exceed all statutory rights where possible and provide the best support and assistance.
However it is usually far faster to contact the manufacturer directly. Sending an item back to us directly as you are allowed to under consumer rights simply adds delay. We will need to receive your item, inspect it, diagnose the fault and then raise a claim on your behalf. This will typically add around two weeks additional time to the process.
We however suggest and prefer to assist with the process. We ask that you inform us of the issue, we will pre-empt likely diagnostics the manufacturer will request. We then assist you with contacting the manufacturer, if you get stuck at any point we will be happy to take down any reference numbers you have and assist as best we can.
What to expect back
The equipment returned may be
new
used but refurbished
used but equal condition
like for like product
returned to factory defaults
all user data wiped and software removed
you are expected to restore the backup yourself
you are expected to reinstall all software yourself
assistance by Surftec to restore data, software and configuration may be charged for
Important Notice
All customers are expected to keep a full and complete backup of their systems. You are also expected to test backups and confirm they are complete before presenting any system for repair. Always expect equipment to be wiped of ALL data during a repair.
Lenovo
ThinkPad, ThinkCenter, ThinkStation, ThinkServer and ThinkVision:
Consumer Products, IdeaPad, Yoga, Essential
Samsung Electronics
Samsung Commercial Products:
Telephone:  0330 726 2677
Precedence Technologies
NetManager, TCX, AtomIQ, SurfYourOwn:
Telephone:  08456 446 800